Momentum Marketing Solutions Inc
Welcome to the Momentum Marketing Solutions online Company Catalog. This website is a search engine for the 100's of thousands of products that we offer. Here you will find anything possible to help promote your business or event. Search as often as you like...the store is open 24 hours a day, 7 days a week. For the incredible service and detailed personal attention you have come to expect, we encourage you to contact your 'Sales Promotion Specialist' directly. Working hand-in-hand with you is how we are able to best create the perfect piece for your project.
Featured Item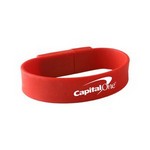 Union USB Flash Drive
Get noticed in the wearable Union USB Flash Drive. Available in a variety of bold colors, the soft, silicone bracelet-style flash drive is the perfect tech accessory to wear during trade show events o...

Signature Showrooms